Welcome to the ISWSC
The International Society of Worldwide Stamp Collectors serves the interests of all worldwide collectors. It strives to promote the fun and fascination of worldwide stamp collecting to young and old alike, and has an active outreach program serving youth, their leaders and beginners of all ages.
Look at the benefits we have to offer. We'd like to hear from you!
Call for Email Addresses
For all non-US and US based members who wish to receive an electronic (PDF) copy of the circuit, can you please provide your email address to the Executive Director at executivedirector@iswsc.org
About Us
Responding to a letter by Society founder Aubrey Dunne published in Linn's Stamp News, seasoned worldwide collectors let it be known that they were tired of the "amateur" image given them as non-specialists. The foundations were laid in 1980 for what is now the International Society of Worldwide Stamp Collectors.
To find out more about us click [HERE]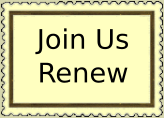 ISWSC on Social Media

Did you know that we are also on Facebook. Head over to https://www.facebook.com/ISWSC and like us.
Whats New
December 6, 2014
Mail bid sale 62 is posted. Please check out the Mail Bid Sales section for details.

We have created an application for joining the swap circuits. You can get it (in .PDF form) here.
December 4, 2014
We are updating our links, if you feel there is one we should have listed please contact the webmaster and let him know the link, name of the site and a brief description.
November 30, 2014
The new ISWSC website is here. Please look around and let us know what you think. You can still access the old site by following this link.
November 30, 2014
The ISWSC will be sponsoring a booth at the World Stamp Show, being held May 28 - June 4, 2016 in New York City. If you are able to volunteer with manning the table please contact our executive director.