Welcome to the ISWSC
The International Society of Worldwide Stamp Collectors serves the interests of all worldwide collectors. It strives to promote the fun and fascination of worldwide stamp collecting to young and old alike, and has an active outreach program serving youth, their leaders and beginners of all ages.
Look at the benefits we have to offer. We'd like to hear from you!
Board Elections
the terms of office of various board positions are expiring at the end of 2015 and we are advertising those positions in accordance with our bylaws. These are not especially difficult or time-consuming jobs.

All activities of the board take place on-line so you must have a computer. Up for election or re-election are the positions of:
president
vice president
secretary
director of public relations
director of membership; and
director of stamp outreach
The incumbents in these positions (with the exception of the current Vice President who can't run based on our by-laws) are willing to serve another term. The vice president's duties are to run meetings in the absence of the president, offer suggestions and feedback expected of any board member and assume the position of president when the current president is unable to serve. Please contact Joanne by December 15th if you are interested.
NY 2016 ISWSC Booth Sign-up
Email invitations were sent to all Society members with computers asking them to volunteer for time slots to run our booth at the 2016 Worldwide Stamp Show in NYC. Volunteers can select their own times, swap times with others, or change times. For those who did not receive the invite, please go to http://www.signupgenius.com/go/20f0444acac22a2f49-iswsc. Members without computer capability should contact the booth chair, Bill Harris, at 610-217-3511 to reserve a time. There are two slots available for every time period, which are 10-12, 12-2, 2-4 and 4-6 on every day of the show, which runs from May 28 to June 4. It's asked that volunteers arrive 15 minutes early to ensure a smooth shift transition.
About Us
Responding to a letter by Society founder Aubrey Dunne published in Linn's Stamp News, seasoned worldwide collectors let it be known that they were tired of the "amateur" image given them as non-specialists. The foundations were laid in 1980 for what is now the International Society of Worldwide Stamp Collectors.
To find out more about us click [HERE]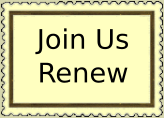 Members Area
For ISWSC Members please click HERE to access the members area.
ISWSC on Social Media

Did you know that we are also on Facebook. Head over to https://www.facebook.com/ISWSC and like us.
Call for Email Addresses
For all non-US and US based members who wish to receive an electronic (PDF) copy of the circuit, can you please provide your email address to the Executive Director at executivedirector@iswsc.org
Whats New
October 1, 2015
Fourteen-year-old Alexandria "Alex" Fillion won the ISWSC Youth Merit Award in the 2015 American Association of Philatelic Exhibitors' Youth Championship at the APS StampShow held in August in Grand Rapids, Michigan. Her winning entry was entitled: "What a Princess Wants."

Smokey Stover agrees to take over the Mail Bid Sales Program.

It is with regret we inform you that former ISWSC President Ken Jenkins has passed away.
Please Consider Donating to the ISWSC