Welcome to the ISWSC
The International Society of Worldwide Stamp Collectors serves the interests of all worldwide collectors. It strives to promote the fun and fascination of worldwide stamp collecting to young and old alike, and has an active outreach program serving youth, their leaders and beginners of all ages.
Look at the benefits we have to offer. We'd like to hear from you!
ISWSC Board Makes Sweeping Changes
The ISWSC Board are making changes to accelerate the growth of the society. More details can be found in the latest issue of The Circuit.
Circuit Archives are Growing
Thanks to president John Seidl we are able to offer scanned copies of back issues of The Circuit. Over the last 2 summers, John has scanned them while at the American Philatelic Research Library.

You can access the archives here.
Free stamps
Requests for free stamps received over the Internet has been declining over the past few years and Rich Rizzo, who manages our giveaway program (for youth and adult beginners), is looking for new and creative ways we can promote our Stamp Outreach Program to a wider audience. He says he's got plenty of philatelic material to dispense. He's not looking for suggestions like "give them to kids or schools or senior centers," which we currently do but actual real contacts that might be interested in receiving material or member volunteers that would run a freebie table at their local stamp show, etc. If you've got any ideas, please let him know. You can email Rich here.
Youth Program Still Strong
The ISWSC Stamp Outreach Program sent out 1,477 packets of stamps to 101 individuals and 24 youth stamp clubs and schools in 2017.
The ISWSC continues to operate on a solid financial footing. Overcoming the challenges facing other societies and clubs.
ISWSC is in the Black for the 3rd consecutive year
The ISWSC continues to operate on a solid financial footing. Overcoming the challenges facing other societies and clubs.
Officer Elections
All three society officers have been re-elected for the 2018-2019 term, according to executive director Joanne Berkowitz. They ran unopposed. Returning are John Seidl as our president, Bob Armstrong as our vice-president and Mike Clark as our secretary. Officers are elected for two-year terms beginning in the even years. Kudos to our mighty triumvirate, and thanks for serving!
New sections added
We have added a few new sections to the site. On the right you should notice a section titles Member Services. These links will take you to the relevant section of the website that details the program. As with all the ISWSC member services you need to be a valid member and provide your membership number to participate in them.
The new sections are:
Please check out and join these excellent programs.
Circuit Archives
Thanks to Society President John Seidl we are able to provide volumes 1 through 11 of The Circuit. They can be reached by clicking here.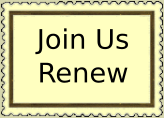 Member Programs
Sales Circuit
Swap Circuits
Large Online Swap Circuit (Info Page) ISWSC Large On Line Swap Circuit (Program Page)
Omni Exchange
Mail Bid Sales
Members Area
For ISWSC Members please click HERE to access the members area.
Please Consider Donating to the ISWSC
please note that donations to the ISWSC are not tax deductible
ISWSC on Social Media

Did you know that we are also on Facebook. Head over to https://www.facebook.com/ISWSC and like us.
Ask the Stamp Answer Person a Question
Due to problems we are having with Bravenet we have created our own version of the Stamp Answer Person page. Click here to ask the Stamp Answer Person a Question
Call for Email Addresses
For all non-US and US based members who wish to receive an electronic (PDF) copy of the circuit, can you please provide your email address to the Executive Director at executivedirector@iswsc.org
Whats New
ISWSC Member Darren Ҫorapҫioğlu won our societies medal and the grand award (AAPE Champion of Champions) in their youth competition at the APS Stamp Show in Portland Oregon.
ISWSC Member Mason Bouck took third in the APS Youth Competition won our societies medal along with an APS Silver Bronze Medal.
The Circuit was awarded a Silver Medal at the APS show held in Portand this past August. This is now added to the Vermeil Medal it won last year in Chicago
Please follow this link to view a copy of the presentation that was shown at the World Stamp Show in New York.