Welcome to the ISWSC
The International Society of Worldwide Stamp Collectors serves the interests of all worldwide collectors. It strives to promote the fun and fascination of worldwide stamp collecting to young and old alike, and has an active outreach program serving youth, their leaders and and stamp collectors of all ages and experience levels.
Look at the benefits we have to offer. We'd like to hear from you!
President's Report
The heat this year has made it a good season for me to stay in my air conditioned stamp room as much as possible. Even still my list of philatelic projects and the to-be-sorted piles never seem to get any shorter. I was wondering today as I was working through some modern material from Jersey if I am the only person without boundaries to my collection. I literally collect all stamps for all countries and also other items not in the typical catalogue like revenues and poster stamps. The good news is there is always material for me to add to my collection; the bad news is there is no such thing as "complete". I do have several specialized collections also—both by country and by topic but I really am a "worldwide" collector. If we meet over email or in person I'd like to hear how and why you created the definition for what you collect and what you don't and why. I find these stories to be always interesting.

As I was going through a swap circuit this weekend (I found 14 stamps to add to my collection) I was reminded that the role of a Swap Circuit Manager is how I first got involved with the ISWSC at least 20 years ago. Thank you, Katharine, Jim, Steve, Jason, Dan and all the others past & present who have managed our various exchange programs. They know that as the circuit manager you can add even more stamps to your collection than you can as a participant, and you get all sorts of great mail. Our volunteers are what make the ISWSC such a great organization in our hobby. If you are interested in joining the fun and supporting our society and the hobby, please reach out to Joanne.

My final note for this issue: I spent some time recently helping the daughters of a former stamp dealer try to figure out what to do with the material he'd left behind. While he had a good inventory of the material he had not left instructions on who to work with around the disposal of his inventory. Take a few minutes and add a page to your files that tells your family who to work with should they need to sell you collection someday. Ken Wills has written a detailed article that is in this issue of the Circuit; that will be a good place to start. You can also look here if you haven't already: https://stamps.org/services/estate-advice. You don't need to be an APS member to take advantage of this useful information.
Presentation from January 8th ISWSC Zoom Meeting
Ralph Cox has provided a copy of the presentation given at the January 8th ISWSC zoom meeting. You can see it here.
-->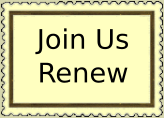 Member Programs
Sales Circuit
Swap Circuits
Large Online Swap Circuit (Info Page)
ISWSC Large On Line Swap Circuit (Program Page)
Omni Exchange
Premium Circuit
Mail Bid Sales
Members Area
For ISWSC Members please click HERE to access the members area.
Please Consider Donating to the ISWSC
please note that donations to the ISWSC are not tax deductible
ISWSC on Social Media

Did you know that we are also on Facebook. Head over to https://www.facebook.com/ISWSC and like us.
Ask the Stamp Answer Person a Question
Due to problems we are having with Bravenet we have created our own version of the Stamp Answer Person page. Click here to ask the Stamp Answer Person a Question
Call for Email Addresses
For all non-US and US based members who wish to receive an electronic (PDF) copy of the circuit, can you please provide your email address to the Executive Director at executivedirector@iswsc.org
Whats New